This year marks the 50th anniversary of Stonewall, the strike in the New York neighborhood that started the LGTBQ rights movement, and thanks to which rights and freedoms have been achieved for lesbians, gays, transgenders, bisexuals and queers all around the world. Barcelona was the first Spanish city to be part in the rise  of this movement. In 1977 a group of brave people summoned by the FAGC and formed by activists, politicians and neighbors went to las Ramblas to shout for change and claiming that being gay, lesbian, bisexual or transsexual was not a crime. The march suffered the repression of the authorities, but the collective did not stop and their work provoke great social advances and a change of the consciences. In 1978 homosexuality finally ceased to be part of the Law of Hazard and Social Reform.
We have to thank our colleague for all they have done, but there is still a long way to go, that`s why this years demonstration is equal or even more important than ever. Claiming our rights, visibility and celebration in an edition dedicated especially to LGTBQ families. Last year we broke all records of attendance and this year we hope to break it again. Prepare your flag, your banner, or just come with your best smile and join us.
17.00h FLOATS GATHERING & PRE-PARTY
Jardins de les Tres Xemeneies. Av. Paral·lel, 49
18:00h – 20:00h  PRIDE PARADE
Route: Jardins de les Tres Xemeneies > Av. Paral·lel > Pl. Espanya
20:00h MANIFIESTO PRIDE 2018 & PARTY OPENING
Av. Maria Cristina – Main stage
unete
Join us
Everyone is invited to join the parade. You can come as a spectator or follow the march. You can also participate more actively and have a greater presence. Here we tell you how: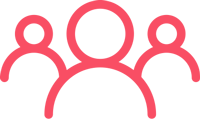 Groups, entities and companies
If you want to participate with a group, a troupe or a social float, write us at info@pridebarcelona.org and we will inform you.
unete