On Saturday 29th June 2019 will take place one of the most awaited moments of PRIDE BCN. Thousands of people will join the celebration. We anticipate it will be even more crowded than last year. Here you have all the information. We will wait for you!
17.00h FLOATS GATHERING & PRE-PARTY
Jardins de les Tres Xemeneies. Av. Paral·lel, 49
18:00h – 20:00h  PRIDE PARADE
Route: Jardins de les Tres Xemeneies > Av. Paral·lel > Pl. Espanya
20:00h MANIFIESTO PRIDE 2018 & PARTY OPENING
Av. Maria Cristina – Main stage
unete
Join us
Everyone is invited to join the parade. You can come as a spectator or follow the march. You can also participate more actively and have a greater presence. Here we tell you how: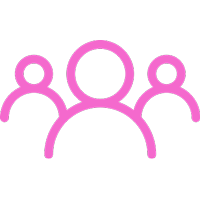 Groups, entities and companies
If you want to participate with a group, a troupe or a social float, write us at info@pridebarcelona.org and we will inform you.
unete